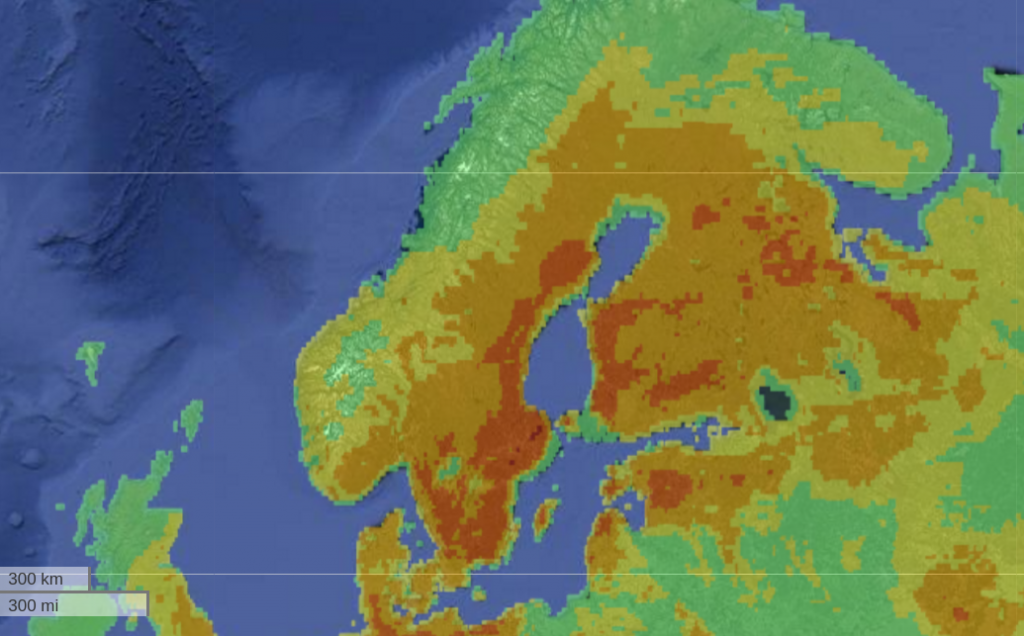 According to our distinguished partner, the Finish Meteorological Institute, in Finland "hot days" are defined when the temperature goes above 25C. Normally, there are only a few hot days per year.  This year, however, there have already been more than average and we're only in May!
The record May temperature for Finland is 31C. This year's maximum so far is 29.6C.
The main heatwave of hot days lasted 7 days, although all of May has been warm, sunny and dry – to the point that there is already a fire risk across most of Finland.