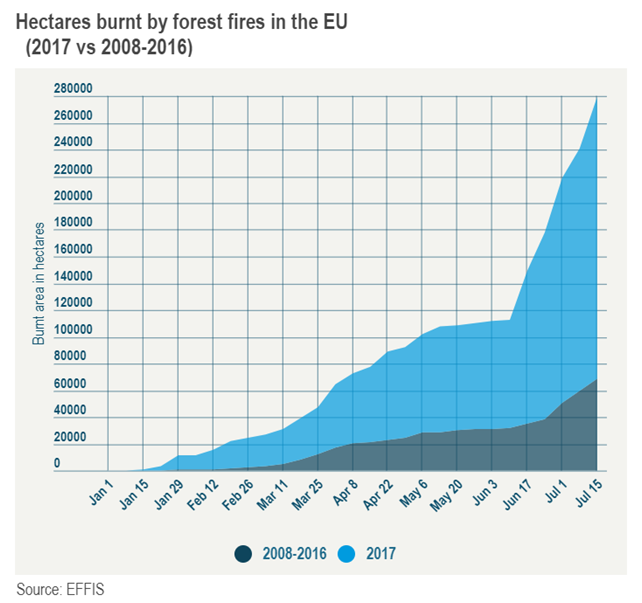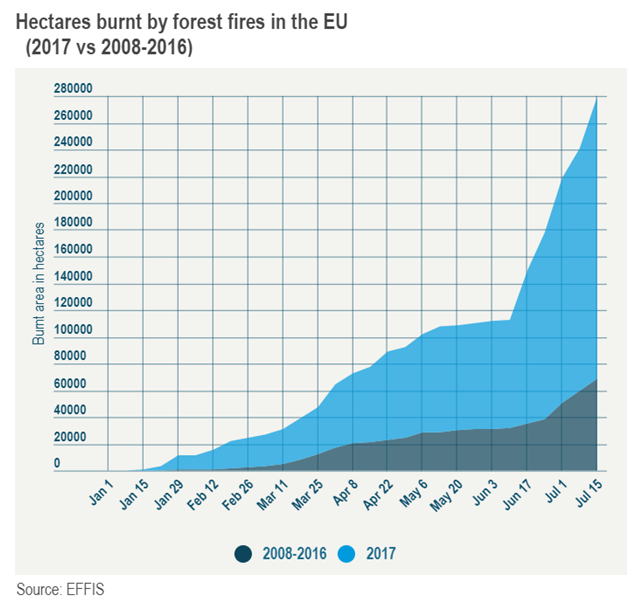 On the 26th of June wildfires were once again blazing across southern Europe, forcing the evacuation of 12,000 people on France's Mediterranean cost along with sudden forests fires as far afield as Corsica, Portugal, Italy and Albania.
In the Côte d'Azur region, more than 4,000 firefighters and troops backed by 19 water-bombers were mobilized to confront the flames.At least 12 firefighters were injured and 15 police officers were affected by smoke inhalation. According to the authorities, thousands of people were decided to move out of tents, campsites and holiday homes to save zones that were created around the affected areas.
Overall, there have been 1,068 blazes in 2017 across Europe – a huge increase on the 404 annually on average over the previous eight years. According to the National Research Institute of Science and Technology for Environment and Agriculture, global warming was the major factor behind the increase of deadly fires and climate change had extended the wildfire season from two to up to five months.
The European Forest Institute has warned that "we'll see more fires and more intense fires in the Mediterranean and new fire situations in countries that don't really expect it".
Sources: The Guardian, Euronews