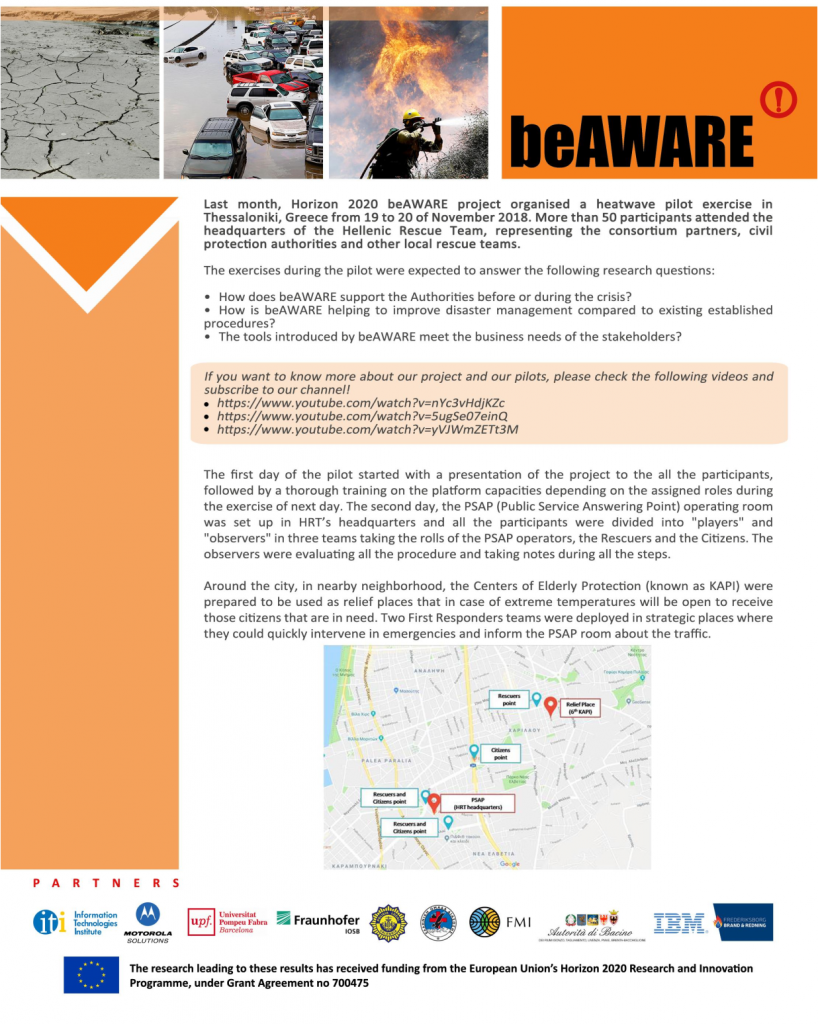 Our new NEWSLETTER is online!!
Check out all our latest news about our first heatwave pilot last month in Greece, in the city of Thessaloniki, and beAWARE for our latest news!
Here in beAWARE, we would like to wish to all Merry Christmas, Happy Holidays and a joyful 2019!! A big thank you for your efforts and devotion in our project within 2018!